Getting Started: Things you will need
An iPhone or Android phone
GEGO App: download it from the Apple Store or Google Play
Any item that you would like to attach a GEGO to.
Charge your GEGO
Plug in your device. It takes approx. 12 hours to charge the first time. For an optimum charging experience, we recommend you plug into a wall adapter to charge your device.
STEP 1 - Download the App and create an account
STEP 2 - Add your GEGO to your account
STEP 3 - Take a picture so you remember where you place your GEGO
STEP 4 - Select your subscription: month or year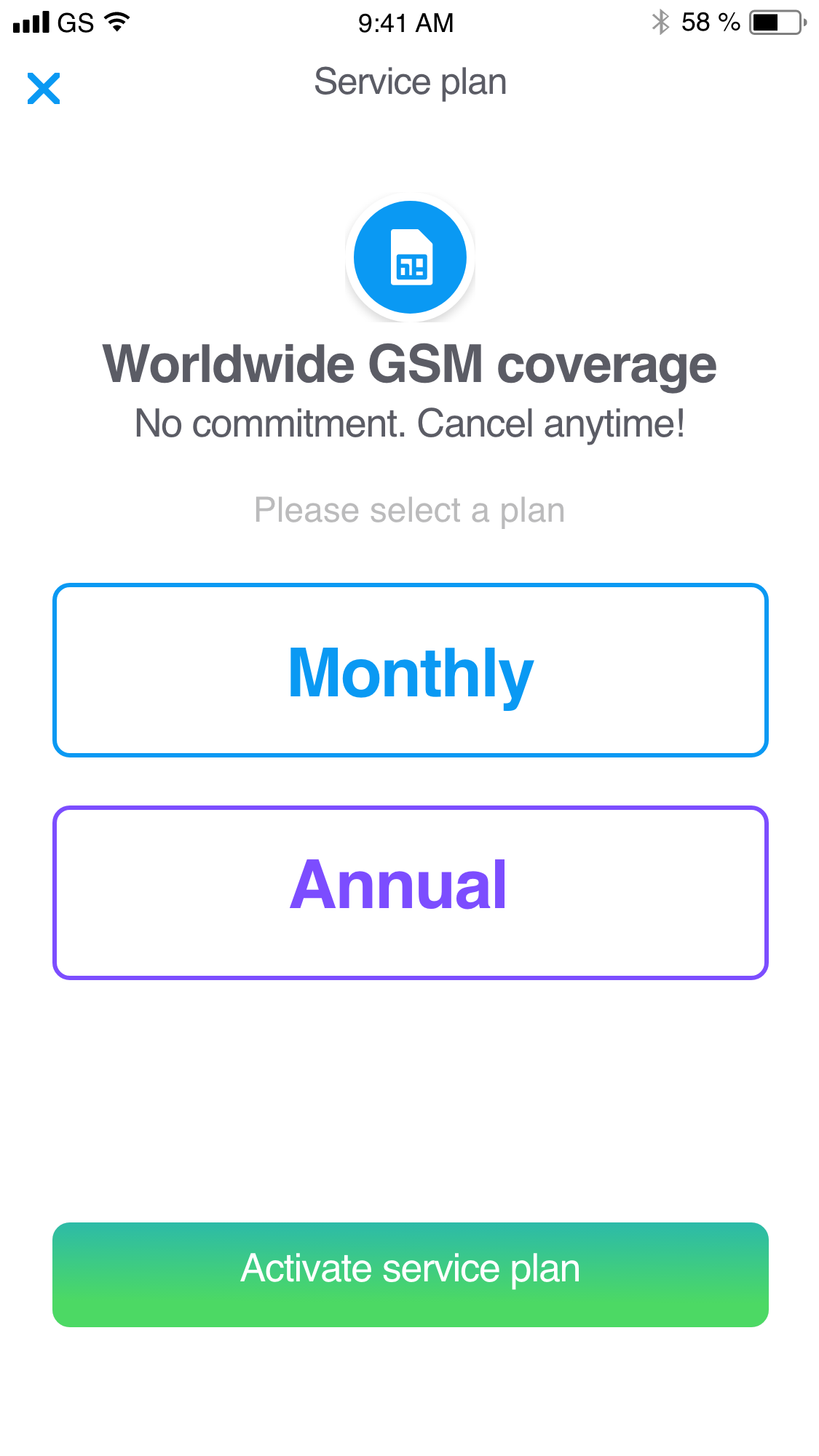 STEP 5 - Define "Safe locations" like home, school or gym.
STEP 6 - Get your GEGO location in real time
STEP 7 - Get notifications when GEGO moves
STEP 8 - Use Proximity radar for short-range monitoring